Why Is It A Good Idea To Go Abroad After Pandemia?
Why Is It A Good Idea To Go Abroad After Pandemia?
2020 was definitely crazy. A lot of unexpected things happened, it impoverished world's economy, left people unemployed and what is the most heartbreaking – travelsick.
If closing borders was good or bad – noone knows but societies are split into two if it comes to travelling after borders are opened again. Some people do not care about the virus or possible quarantine anymore and travel around. There are as well people who are travelling just in their country and those who do not even go to supermarket anymore. I wish I would say it's a joke but no, there are people in Poland who are dead scared of getting sick.
And now is YOU. You who planned lovely wedding, unforgettable stag do abroad and relaxing honeymoon. Then Covid-19 came and ruined everything.
What is going to happen now?
You Cannot Get Paranoid.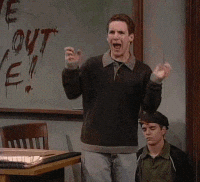 Planning stag do in Poland in this crazy time is not reckless nor stupid. Life goes on and we have to do that as well.
There is a lot of means of precaution which can be taken in order to prevent yourself of getting sick and peoplen all around the world are using it as well.
What Precations Should Be Taken?
Starting from getting on the plane – try to choose airlines with sanitizers on board and every-second-seat rule
ALWAYS wear mask in crowded places which covers your mouth and nose – firstly it's for you, secondly you can get fined in Poland for not wearing one.
Use sanitizers often – they are everywhere in shops, restaurants etc.
Try to avoid nightclubs. Pubs are safer because of bigger space and possibility to sit outside.
Choose daytime activities which are on the open air like paintball, zorbing, airsoft, bungee,  and many more
Go to less popular restaurants. Food there is sometimes even better quality and definitely cheaper. They may be a little bit outside of Market Square but a little walk is never a harmJ You can always ask our lovely guides for suggestions, they are there for you.
And REALLY, come to Poland! It's a beautiful country with welcoming people, delicious food and definitely stag do atmosphere.
Justyna
Soltero Trips Owner
Master of Czech Philology, passionate lover of Spanish culture, travelling around the world and rabbits. I follow the idea of 'zero waste' and healthy lifestyle. Since I met my first stag party group I have decided that this is actually my dream job and I will put all my efforts to make it full time.