Recover From Hangover In a Polish Way (Before and After Drinking Tips)
The culture of drinking alcohol in Poland is quite specific.
If we drink, it's a lot and quickly. Usually in company. Often the pace is set by the leader or the host who tops the toasts and makes sure that nobody is behind. If you drink slow you get a punishment by extra shots (polish: karniaki) and if someone doesn't drink, they usually seem very suspicious to the rest.
We say: A man is not a camel – has to drink.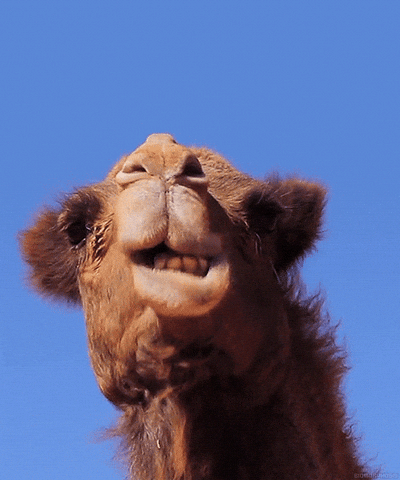 If you are coming for a crazy Stag Party Weekend to Poland or other eastern European country you have to know how to drink to not have a hangover (polish: kac) and what to do if you will already have it. Polish people have many golden tips how to recover from hangover using simple homemade cures.
First of all – prevent. See our 5 precautions what to do to avoid hangover or at least ease it a little.
Eat fat and meaty
Fat meals prevent rapid alcohol absorption. You can drink as much as you can and still remember the whole night. While you are in Poland for a stag party try traditional dinner with our national chicken broth you will not find anywhere else than Poland.
Don't smoke
Cigarettes make your hangover worse to bear. Worse headache, stomachache and dizziness. For all occasional smokers is better to have one cigarette before the party and rather stop when you will already start drinking. Don't be misguided with a low price of cigarettes in Poland and better buy more and bring home.
Water
Liquid of life, white gold good for before and after party. Not even… good for every day. No pills and supplements are so helpful like water so do not forget about it and drink even more while partying. For small bladder's lads – do not pee in public, you will for sure be fined for that. It's good to chase alcohol with water and lemon and definitely not with fizzy drinks. Carbon dioxide contained in carbonated drinks accelerates absorption of ethanol. Whisky with apple juice, beer doesn't count and vodka? Vodka simply alone.
Don't mix
Seems obvious, everyone knows it but it may be a problem for a stag weekend in Poland since there is so many vodka flavours and delicious draft beer in mini breweries around market square in Warsaw, Wrocław or Kraków. We will change this rule a little to adjust to polish reality – don't mix too much. Opt for our Vodka Tasting or Pub Crawl, we will know how to host you without a headache.
Get rest
Don't go drinking if you are tired and sleepy, you will finish fast and with a huge hangover. Get some rest before and go to the party ready and fresh.
Second of all – cure. See our 5 golden tips what to do when you didn't stick to the rules before. In a natural way.
Witamine C
Lemon juice is the first thing coming to our mind but in Poland very popular hangover remedy are soups – cabbage, rye or cucumber soups are sour and can work miracles for your pure stomach. You can find them in almost any polish restaurant in every city.
Tomatoe juice
Tomato juice not only perfectly hydrates the body, but is also rich in potassium. A large amount of alcohol consumed causes leaching of potassium, which makes us feel tired and weak. Going further with this topic, you shouldn't paradoxically drink coffee because it will not wake you up but make the hangover worse. Your organism already has little minerals after night of drinking and leaching it more with caffeine is not a good idea.
Ginger miracle
Ginger has been used for years for nausea, stomach ache and vomiting – typical symptoms of an alcohol hangover. It stimulates the work of the digestive system and accelerates digestion, and thus the excretion of alcohol from the body. Use it for tea – mixture of ginger, honey and lemon will cleanse the alcohol poisoned organism.
Asparagus
By consuming a large amount of alcohol, we flush out minerals, amino acids and a lot of vitamins from the body. To supplement them, it is worth eating asparagus, which will quickly supplement the ingredients necessary for normal functioning. Eating asparagus on a hangover helps reduce nausea, stomach ache as well as drowsiness. eaten before a party, will help protect liver cells from harmful alcohol metabolites.
Move, move, move
Fitness helps you recover and refresh your body better than anything else. Go for a walk, run if you have energy or if you are staying in Poland try out our Thermal Baths in Cracow or the best aquaparks available in every city.
Justyna
Soltero Trips Owner
Master of Czech Philology, passionate lover of Spanish culture, travelling around the world and rabbits. I follow the idea of 'zero waste' and healthy lifestyle. Since I met my first stag party group I have decided that this is actually my dream job and I will put all my efforts to make it full time.